2017 Veterans Program

Grand Master MW John E. Lobdell presents 50 Year Medal to Brother Ed Sheibler, Ed's wife Sandy Ellis pins a 50 Year pin on Ed.

Installation of Officers 2016
2015 Veterans Program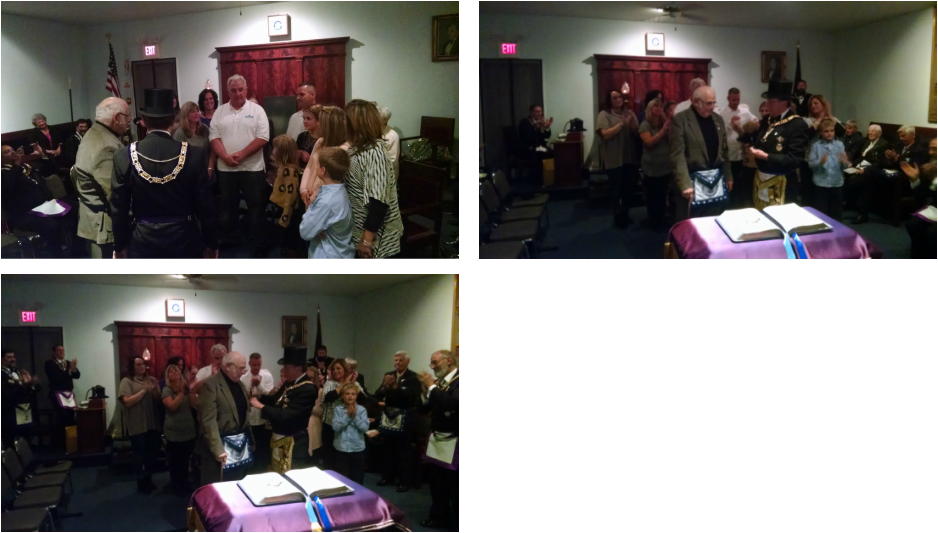 Most Worshipful John Gordon presents Worshipful Vincent Marinelli with the Major General John Sullivan Distinguished Service Medal in Silver as his family looks on.
2015 OFFICERS
Past Grand Master Paul M. Leary Installs Officers at Pelham Lodge

Past Most Worshipful Paul M. Leary, along with his team came to install the 2015 elected and appointed officers of Pulpit Rock Lodge No. 103.